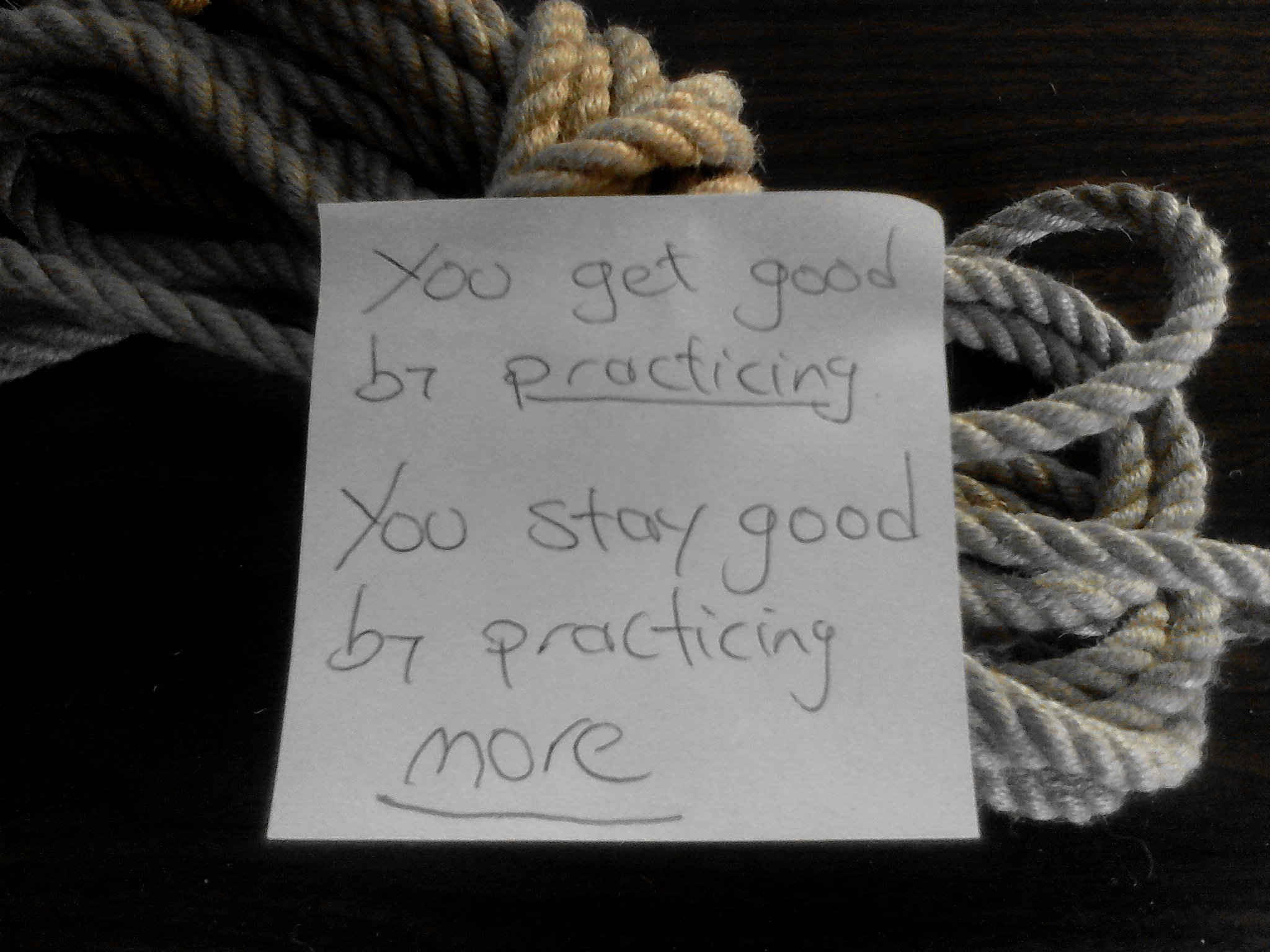 How To Practice Rope Effectively:
The rope x tables is intended to give you an exercise program that helps you practice the core rope skills and techniques, so that you get better faster and in a more organized way.
Pro-Tip: Practice tying slowly at first, to get the details right. Speed comes with further practice. Once details and speed feel natural, utilize the below maxims for greatest effect.
Continue reading Your Rope x Tables (also known as how to practice rope effectively)