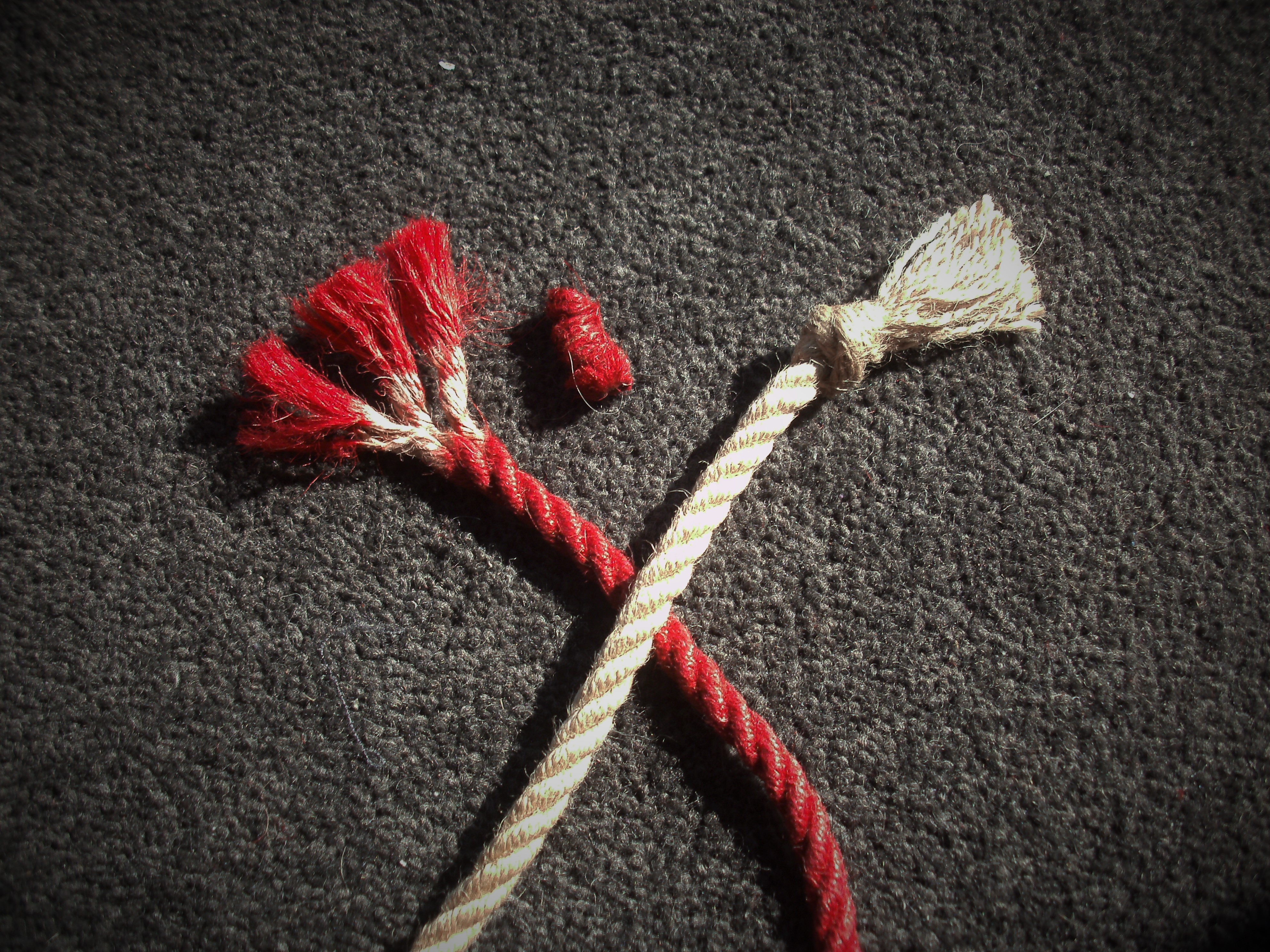 Okay, so this post follows up on a previous post, regarding knotted versus whipped rope ends.
In that post, I detailed why at that time, I was a big fan of whipping rope ends, because it made life easier during the actual tying process, what with the flat profile and the way whipped rope ends didn't catch as I tied someone and slid rope ends beneath other bands of rope, etc.
Turns out there's a huge fucking catch with whipped rope ends.